19. January 2023 - at 08:00
Henrik Frisell first Norwegian in UN Global Compact´s CFO Coalition for the SDG´s
CFO in Nortura, Henrik Frisell, is the first Norwegian to join UN Global Compact´s CFO Coalition for the SDGs, a Global Coalition working to accelerate corporate investments toward the Sustainable Development Goals. Nortura is proud to have the first Norwegian representative in this prestigious group.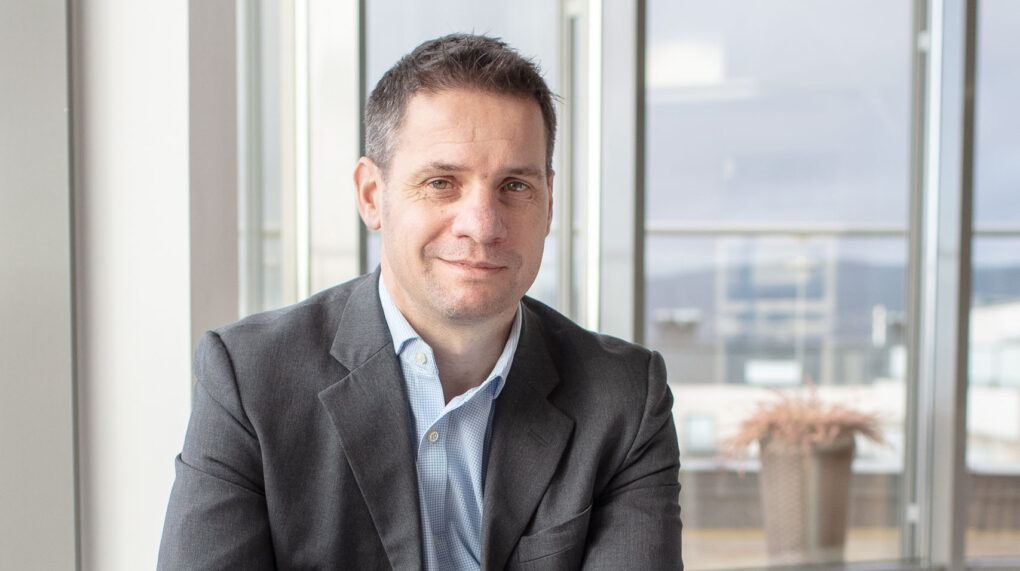 Globally, the World Bank estimates that companies spend nearly US$ 17.5 trillion annually on general corporate investments, with half of this directed towards emerging markets. The goal of the UN Global Compact CFO Coalition is to radically scale up the amount of corporate investment going towards sustainability goals and outcomes, while simultaneously creating a global mainstream market in new sustainable finance instruments, including SDG Bonds. Henrik Frisell joined the group of 70 global CFOs in December 2022.
– We are happy to welcome Frisell and Nortura to the CFO Coalition. Nortura hereby sets a clear example for other companies on the importance of channeling investments and creating financial instruments that support the sustainable agenda. It was also very important for us to have the food and agriculture sector represented in the group, and we look forward to the work ahead, said CEO of UN Global Compact Norway, Kim Gabrielli.
Henrik Frisell represents Norway's largest producer of eggs and meat, Nortura. As a cooperative owned by 17,000 farmers, Nortura controls a complex value chain from farm to fork. The company has ambitious plans to develop sustainable solutions in all assets of production.to reduce climate emissions, become nature positive, and create better solutions for tomorrow's consumers.
Frisell has extensive experience in economics and finance and a background in strategic and commercial development from Norwegian and international companies, such as Ringnes, Circle K and PwC.
– It is a great honor and opportunity to be asked to contribute to the UN Global Compact´s CFO Coalition for the SDG´s. Finance has great transformative power and I am particularly looking forward to exploring the intersection between food and finance. Through this coalition we want to find creative ways to unlock capital and drive investments towards the SDG´s. The future of business is sustainable, said Henrik Frisell, CFO in Nortura.
– The food industry has many global challenges regarding sustainability. I want to inspire CFO´s to target their resources to achieve sustainability and responsibility, hand-in-hand with profitability. I truly believe that Nortura can be at the forefront in this area and contribute to setting the path forward, said Henrik Frisell, CFO in Nortura.
The CFO Coalition for the SDG´s stems from the recognition that—as stewards of trillions of dollars in corporate investments—CFOs are uniquely positioned to reshape the future of corporate finance and investment as a catalyst for growth, value creation, and social impact.
About the UN Global Compact CFO Coalition for the SDG´s
The UN Global Compact CFO Coalition for the SDG´s was launched by the UN Global Compact in December 2019 with a small group of leading CFO´s to build on the work developed by the Financial Innovation for the SDG´s Action Platform. Its goal is to inspire a new meaning for the role of CFO´s as the architects of long- term sustainable value creation by raising awareness of the transformative impact of corporate finance across financial markets, the global economy and society as a whole.
It also aspires to create a market for corporate SDG investments and finance that is sufficiently diverse and transparent to channel trillions of dollars of financial investments towards effective private-sector solutions for the Sustainable Development Goals. The CFO Coalition provides CFO´s with a platform to share ideas, develop new concepts and frameworks, and provide recommendations to unlock private capital and create a market for mainstream SDG investments.